Careers in Digital Marketing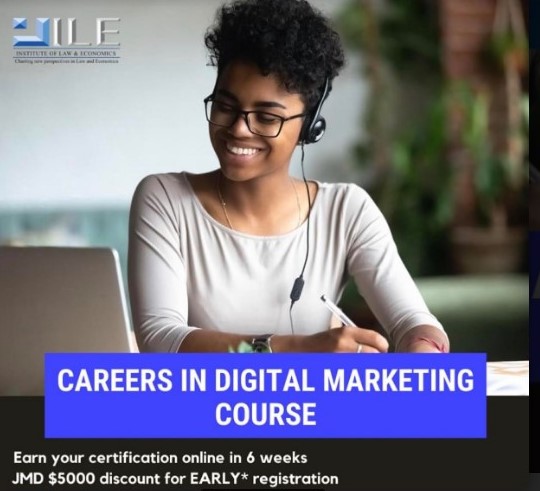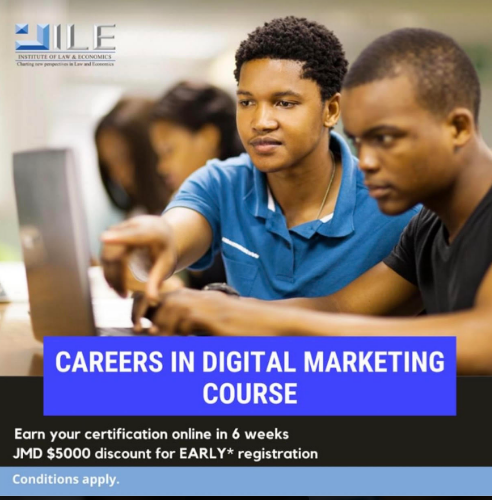 The rapid advancement in technology has led to the proliferation of digital platforms, which have in turn birthed new and exciting digital careers that did not exist, 10, 5 or even a year ago. Introduction to Digital Careers offers digital skills that are life skills. Introduction to Digital Careers is an entry-level Training Module for persons ready to explore alternative ways to earn. The purpose of this module is to show participants how to successfully adapt their natural skills, skills they have developed on the job or through academic training, or skills they can easily develop, to the online space. This six-week course will explore new and emerging digital careers, will teach participants how to match their existing skills and carve out a new digital career path and how establishing themselves within their chosen industry.

WHAT PARTICIPANTS WILL LEARN:
Why now is the best time to start
How to decide your digital career path
How to monetize your passion, experience and expertise
How to develop digital products
Basic digital skills
Digital marketing basics
The basic structure of popular social networks
How to optimize your social media accounts
Website basics
How to secure your digital platforms
How to develop & manage your digital identity
FIVE TOP DIGITAL MARKETING CAREERS YOU CAN HAVE IN JUST 6 WEEKS :
Content Manager & Strategist
Email Marketing Specialist
Digital Marketing Managers & Director
Social Media Manager
Analysts & Artificial Intelligence Specialist

Course Delivery Method: ONLINE ( using a practical approach)
Entry Requirement: A Social Media Account
Course Duration: 6 weeks
Level : Certificate
Cost of Course: $40,000 JMD , students registered EARLY* receive $5,000 Discount.
or Email ile.lawunit@gmail.com
Target Audience : Male & Females 18-40 years, Persons with a Digital Footprint and Interest in Digital Media as a Career , Jamaicans and CARICOM Nationals.
SPECIAL NOTE: *Early registration ends 4 weeks before each cohort.