Pre-Law Certificate Programme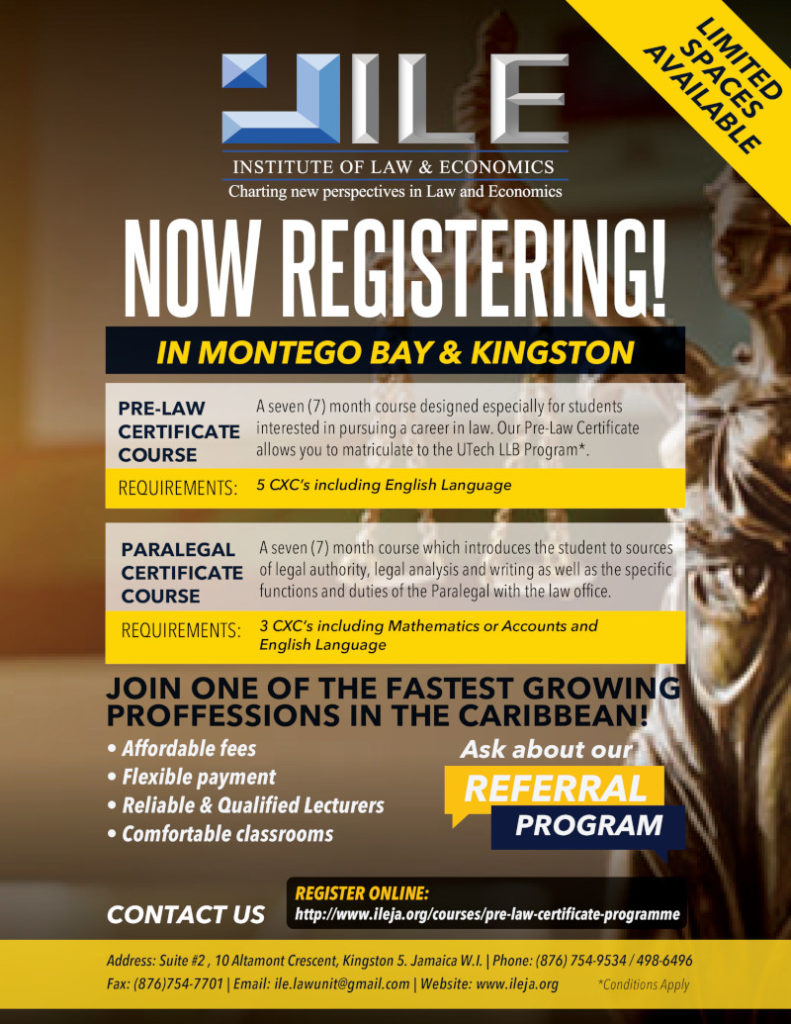 Students are made aware of career opportunities within the field of law and will gain specific knowledge of law school admission requirements while developing critical thinking skills & argumentative analysis skills and will look into the "reality" of being a lawyer.
---
Course Objectives:
The course attracts students of many different kinds. Some are looking toward a legal career, but the law affects everyone and many students take the course just out of interest. This course provides an opportunity for students interested in attending law school with the environment in which they could develop their intellectual and personal preparation for law school.
Course Content:
Unit 1:            Law I - Public Law
Unit 5:           Law II - Private Law
Unit 2:           Communication Studies I
Unit 6:           Communication Studies II
Unit 3:           Introduction to Legal Methods & Research
Unit 7:           Caribbean Studies
Unit 4:           Introduction to Sociology I
Unit 8:           Introduction to Sociology II
---
ONLINE LEARNING
Registration and Payment of Tuition
Regular Online Registration Deadline:
Wednesday, March 24th, 2021 for March  2021 Cohort
Wednesday, August 25th, 2021 for September 2021 Cohort
Course Fees:
USD 915.00
   JMD 115,000.00 (Online) -Kingston
JMD 120,000.00 (Online) -Montego Bay
PLEASE NOTE: (Cost includes a non-refundable administrative fee of JM$5,000)
Fees are non-refundable after the first day of class. There will be a full refund of Tuition Fees Only paid for classes that are cancelled.
Contact: (876) 498-6496 for information
        (Kindly contact our offices at ile.lawunit@gmail.com if you are interested in this course)