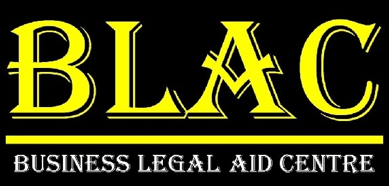 The Business Legal Aid Centre started in or around January 2010 out of a vision by Dr. Rosalea Hamilton, founding director of the Institute of the Law and Economics.  In July 2009 a project was conducted through funding provided by the Inter-American Development Bank in which an assessment was done of Micro, Small and Medium-sized Enterprises (MSMEs) and it was found that a number of them were not compliant in respect of the legal requirements for conducting their business. It was found that a possible reason for this non-compliance was the unavailability of reasonably priced legal assistance tailored to suit their needs. Out of this the Business Legal Aid Centre was initially formed to assist in this regard in or around the 2011 the need arose to expand the services of the Center and as such collaboration was formed with Samuda and Johnson, Attorneys-at-Law.
Later that year the center was able to obtain the services of another Attorney-at-Law who volunteered his services in helping to promote the center.  The center continued its services by assisting MSMEs with business registration and status renewal and reviewing of legal documents and providing legal advice.
On the 13th June, 2012 through the help of Dr. Rosalea Hamilton, the center was able to forge a relationship with the Future Services International Limited lead by Yaneek Page.  This collaboration saw the referral of numerous persons requiring legal assistance most of which a legal consultation brought an end to their need.
Many legal problems can be averted or resolved with reliable    Information and timely legal advice.The Institute of Law & Economics offers these services through a highly trained and skilled team of professionals that can  provide advice and information to Small Businesses to help them evaluate legal problems.
Legal and Compliance Services Provided:
Business formation & Tax registration support
Business Counseling
Contracts
Confidentiality Agreements
Compliance with Companies Act requirements
Customer disputes and litigation
Distribution arrangements
Directors Liabilities and Responsibilities
Employee agreements and disputes
Employee litigation
Leases
Legal Needs Assessment
Partnership Agreements
Personal injury claims and litigation
Research & Opinions
Tax planning, counseling and litigation
Tax compliance and assessment
Trade association representation
Will and trusts
Business Plan
Copyright protection
Trademarks, designs & patents protection:
Registrations – local
Name search – local
Intellectual Property Services:
Copyright protection
Trademarks, designs & patents protection:
Registrations – local
Name search – local
Rights management & Clearance
IP Rights protection in electronic media & internet
Brand management & protection
Brand strategy & frame working
General Advice and Consulting Services
Corporate tools for protection of your intellectual property and transactions
For more information contact:
Keron Hicks
Attorney-at-Law
ile.lawunit@gmail.com
754-9534
754-7701