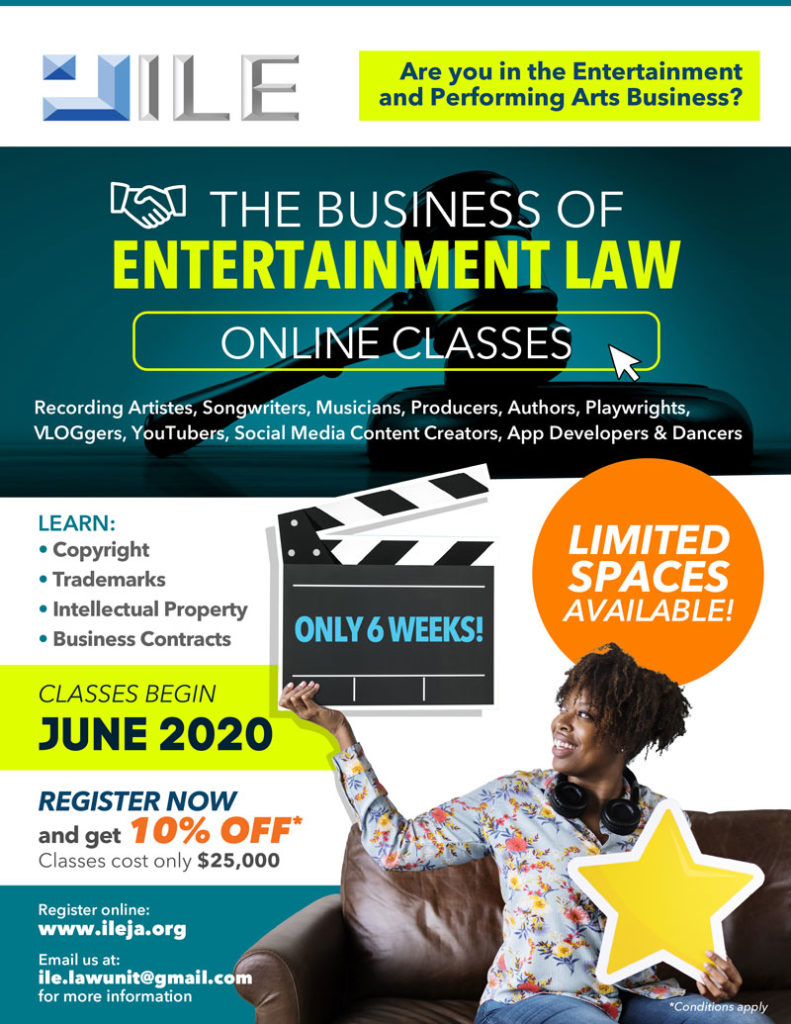 The Business of Entertainment Law 
is a six (6) week condensed course in Contract Law, Media & Entertainment Law  , it is specially designed for persons who have at least  one (1) year experience working in the entertainment or social media content industry. Persons must have experience as one or more of the following ; Social Media Influencer,Content Creator, Talent Manager, Production Assistant,  Recording  Artiste, Songwriter, Musicians, DJ, Singers, Producers, Actors, Authors, Play Write, Blog Writer, VLOGger,  Professional Dancer or App Developer.
The course is designed to teach critical business and legal concepts regarding  BUSINESS CONTRACTS, COPYRIGHT, TRADEMARKS & INTELLECTUAL PROPERTY  in order to equip persons to monetize their intellectual property and understand how to protect their intellectual property.  The Course  is generally offered in April-May or June to July however it is only  offered by demand.
Requirements:
*Completed Online Application Form
*TRN
*VALID ID (Passport , National ID, Driver's License)
*Proof of work experience in Entertainment OR Law for at least ONE year in the relevant field (Recommendation or Job Letter)
OR Proof of CXC/CSEC or GCE O'Level passes in at least TWO subjects (must include English )
  -2 CXC CSEC  REQUIREMENT  OR  -MINIMUM 1 YEAR RELEVANT  EXPERIENCE MANDATORY