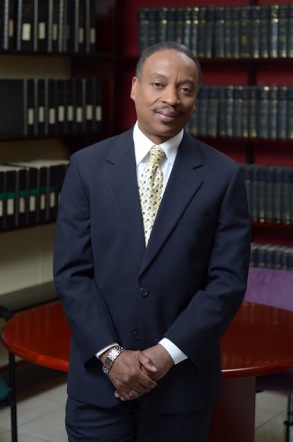 Mr. Samuda was educated at St Hugh's Preparatory School, Wolmer's Boys' School and the University of the West Indies from which he received a L.L.B. (Hons.) degree. He was admitted to practice in Jamaica in 1982 having completed studies at the Norman Manley Law School. In 1993 he was also admitted to practice in the British Virgin Islands. The immediate Past-President of the Jamaica Chamber of Commerce. Mr. Samuda is Chairman of Jamaica Promotions Corporation (JAMPRO); Chairman of Sabina Park Holdings; Chairman of the Institute of Law and Economics; Chairman of the National Dance Theatre Company (NDTC); a director of Berger Paints Jamaica Limited; a director of Victoria Mutual Wealth Management Limited; a director of National Outdoor Advertising Limited; a director of Creditinfo Jamaica Limited, Jamaica's first licensed credit bureau; a director of The Business of Sports, organisers of the annual international conference bearing the same name; a principal of The PowerSports Dynasty Limited; a director of Strategic Corporate Interventions Limited and a director of OMS Associates Limited, a private construction and property management company.
Mr. Samuda is a member of the Advisory Board of the Spanish Jamaican Foundation (a foundation established by Spanish Investors in Jamaica) and also serves as the Foundation's Secretary. He is Chairman of the Wolmer's Trust and is a member of the Board of Management of the Wolmer's Trust Schools.
The Managing Partner of Samuda & Johnson. Mr. Samuda heads the Firm's Commercial Department where his practice includes Tourism, Corporate and Hotel Financing; Trade and Transportation; Mining and Energy; Sports and Entertainment; and Maritime Law. 2 An Anglican, Mr. Samuda is married to Elizabeth and has three children, Matthew, Marlon and Mariana.